When I was envisioning
the five senses garden
and I thought about what we might do for the
sense of touch
, I had in mind plants with fun textures. Maybe some that were waxy and some that were smooth.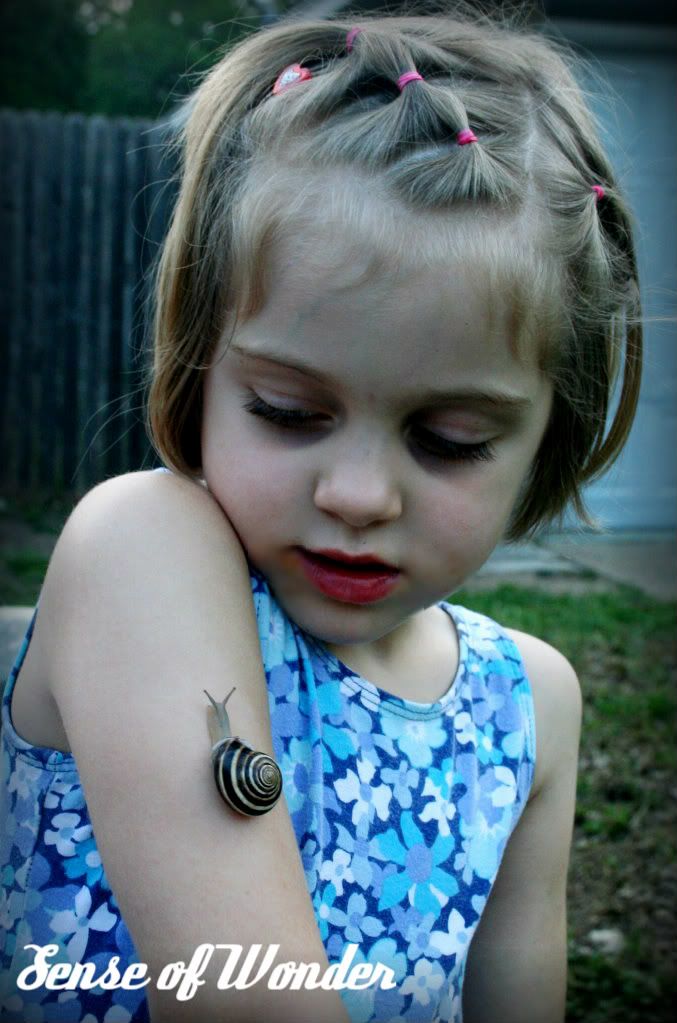 What I did not envision was snails. But that is what happened. Slugs and snails are not something that a gardener looks forward to seeing in their beds. They eat your plants. But for the children, these slimy guys were just about the best toys they could find. I decided that as long as they were rounding them up and getting them away from the tomatoes, then it was just fine with me.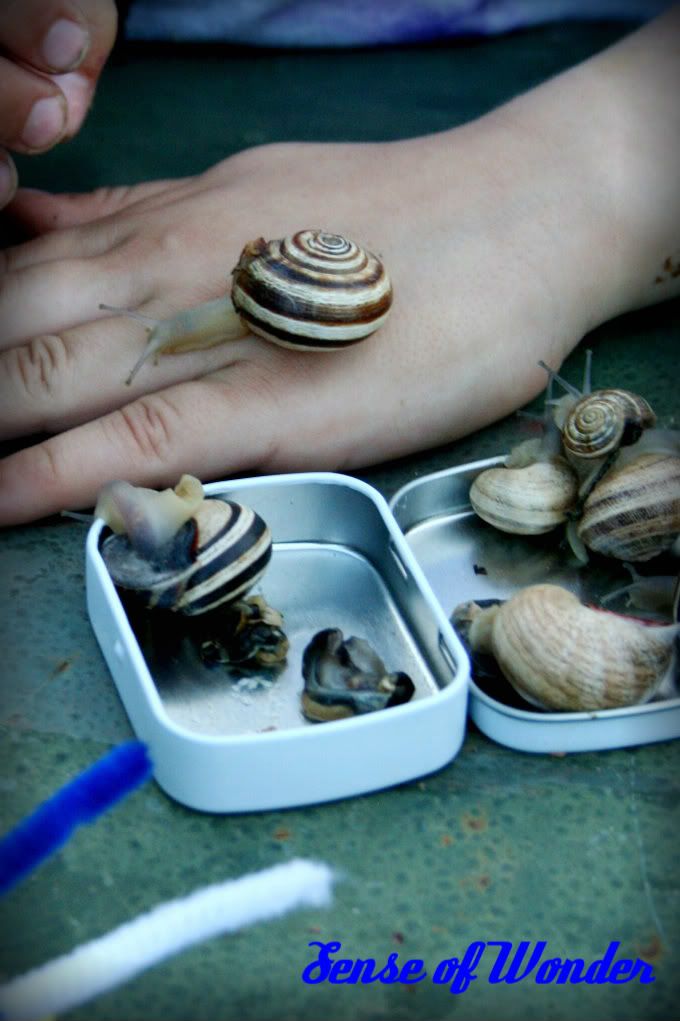 This mint tin was the snails "bathtub" according to Birdy.
When you garden with kids you have to let go of the idea of perfection. You want it to be a place where they can connect with nature. You want it to be a place they can explore and touch and feel and smell and see and hear new and exciting things.
Birdy is using our loose parts to create a snail house for the garden.
Include loose parts for your children to play with and manipulate. Don't insist on perfection and perfect order, or your kids will lose interest fast. And most importantly, don't let them see you squirm. Worms and snails are all a part of nature. Let them get familiar. Let them get up close. Let them get their hands dirty (and their arms slimy!)
If you are gardening with your children, link up and share! This link will be up for a whole year, so what ever your growing season, you will have a chance to participate!